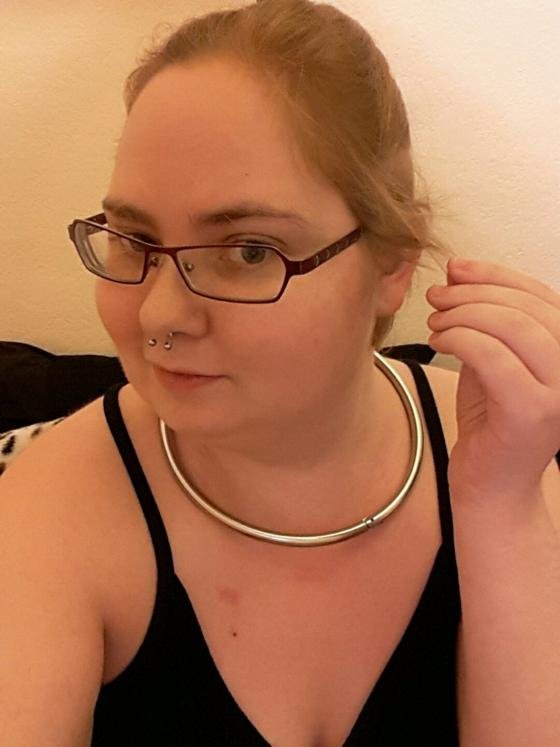 As Mayor of the Munchkin City, in the County of the Land of OZ!!!
OK.  I'm not really mayor of Munchkinland, but I keep joking about it with Master Pravus.  I've been growing out my undercut for a while now, and the sides are starting to look kind of "wingy."  I keep tucking the little wings behind my ears, but they always pop back out.  I hate the feel of gel in my hair, (and honestly, I don't want to lose even more hair when I'm scrubbing gel out at night, so I won't bother) and so I'm just dealing with it.  Dealing with it, and bursting out in Wizard of Oz songs from time to time.  Master Pravus finds this to be quite amusing.  My work: done.
This hasn't been a particularly thrilling week for us.  After my re-appointment with the geneticist we were both a bit disappointed.  He seemed confused and he seemed annoyed to be seeing us again (despite having consulted with one of my nephrologists!) and constantly telling us he doesn't "manage" illness.  Well, we figured he wasn't going to help us. 
Come to find out, as I was sitting in my sewing room on Wed that he actually did call his rheumatologist friend.  He told Dr. Rheumatologist (name withheld for obvious reasons) my story and Dr. Rheumatologist would like to see me.  I dropped the pair of leopard ears I was sewing onto my table in shock.  Master and me hadn't expected that at all.  We figured that there was no point in holding out any hope and we were already formulating a new plan to try to get me help in other ways.  We were thrilled.
The only issue being, we're to give the rheumatology department a week and if they don't call me to schedule an appointment then we're to call the geneticist's assistant (who really is very nice and really does seem to want to help us) and have her nudge them. So, as I type this it has been nearly a week and I'm excited but still.. Reserved. After all, how many times in the past have I been given a referral? And how many of those times have I seen a rheumatologist? Right. Several and zero. I won't count any chicken before it hatches, and I do realize that the chances are once I actually get someone on the phone it'll be another twelve years until I see the doctor. Still. I am fucking trying, goddamnit!
Gob has still been terrible, and my doctor appointment is still well over a week away to have him looked at.  The nurses at Infusion wanted me to go to the Emergency Room, but the last time I was told (by my doctor) to go to the Emergency Room for Gob they told me that because I wasn't vomiting I was fine and they barely looked at me.  It was awful.  I know the ER isn't the best place to go if you have an ostomy, so unless I start vomiting we're trying to hold out until we get to the doctor.  Still, it hasn't been easy to deal with.  It has been dragging on and getting worse daily and the only thing we really haven't tried is a bath because we don't have a bath tub. 
Well, Master Pravus went down to the local hardware store because he wanted to see if he could make a makeshift tub that would cover my tummy (unlike the little mini pools that don't submerge you all the way) and so for the past few days we've been doing that daily.  I don't know if it is helping or not, some days we think it might but I don't think it's making things worse.  Still, yesterday I was sitting in the makeshift bath (Master Pravus calls it my "cowboy bath" when he told me that the Botanic Gardens were having a free day.
"Do you feel up for an adventure, Kitty? They have a drive through section!"
I knew I could not walk it. My energy has been pretty crappy since this whole thing started and I've been back to using my wheelchair again, which I hadn't had to do in a while.
"YES! I'll dry off and we'll go??"
"Yes! If you feel up for it!"
"Adventure time?!"
"Yes!"
I started to dry off.
"What should we bring for your adventure, Kitty?"
"Applepig? Can Applepig come?"
And, Applepig got to come!
There's two botanic gardens that we know of around here, and one of them is in the city. The other one is a bit further away from where we live and that's the one that was having a free day. It was nearly an hour each way but we felt like the drive would be nice and it was beautiful weather out.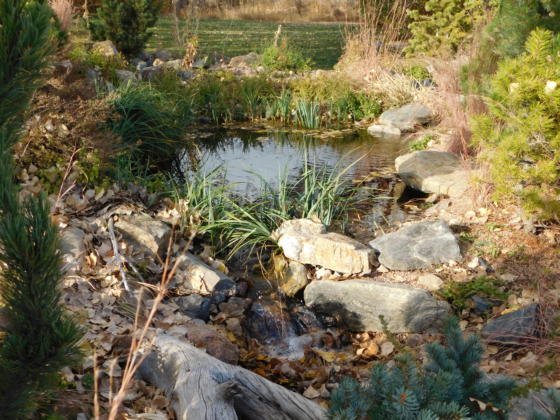 We got there about an hour and a half before it closed and the place was pretty empty overall. Applepig didn't want to stay in the car (I mean, could you blame him?) so I carried him around with my tea. There were pokestops everywhere, but I didn't do a lot of pokemon while we were there because I was too distracted by all the pretty stuff. I've been really run down lately and even in the car I haven't been playing as much. My poor Snorlax isn't getting much leveling up! Ha.
We got to see the leftover Halloween decorations which was pretty cool because we didn't do anything for Halloween itself. (Bummer!) We saw a lot of things and got some cool pictures but I'm having a really hard time getting them to upload. 🙁 Here are a few that I did get to upload though!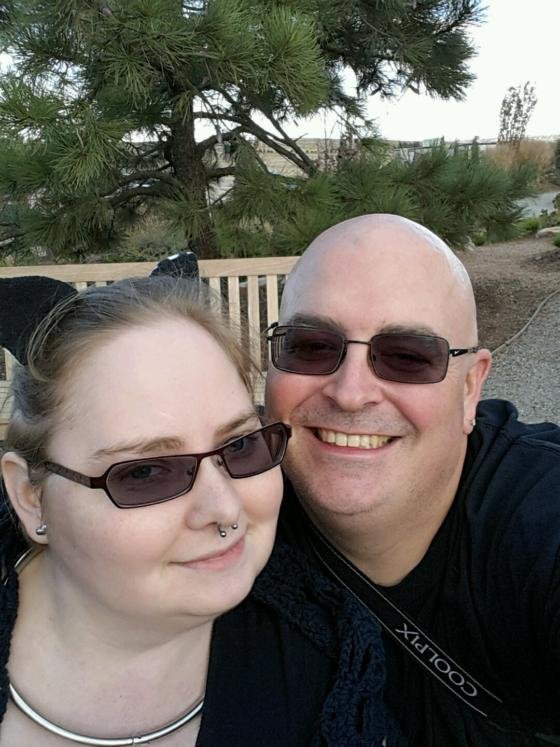 Of the things we visited, I think Master's favorite was the lavender garden. Lavender is his favorite flower. I love the smell of it, too.
Here's Styxxie in a sunbeam!  Styxxie says she is hoping next week is a good week for me and Master Pravus.
<3